Post by Simon Thompson on Apr 7, 2014 3:21:15 GMT -8
Some time back I purchased this car from South Oz.... Been after one for years, and I have done the chat about it on the old forum.... There was even a feature on the saga in the T34 World Magazine two years ago, so I won't go into that on again....
Here's a link for those that may be interested....
t34world.proboards.com/thread/166/humptys-finally-got-t34
But a little while back I made a start into fixing the many minor issues with the car, as it needed some work to make it legal for WA rego.... Being a very complete and mostly solid car, that drove very well considering the wear and tear the car has experienced, I got stuck in to correcting body work, and sourcing the required parts to get the car done.... At no time was there a plan to build a perfect show car or 100 point resto here.... I want a driver!... And sorry to say this folks, but I don't do stock.... My idea of perfection is the best of stock design, with performance and handling and safety built in.... The stock bodywork, interior and details will be as Karmann intended, but the mechanical bits will be spec'ed up....
So the start.... We hooked into the bodywork....
Good mate Johnno came round with his grinder....
And look what happened!
Getting closer....
Johnno is a pretty clever guy, more used to working on Split Bus' and Hotrods.... But being a former owner of a Pagalli T34, he was keen to key into this project.
Nearly there....
And finally....
See anything wrong here folks?... Here's the tip.... Apart from the rust, but it was the same on the other side.
Started strippin on the drivers side door skin and found loads of problems... A bit of rust, which was expected, but the ripples and creases covered in massive amounts of bog was not expected... Looks like the door limiter straps (they actually weren't even there!) have been over extended and damaged the hip fold, and it also looks like the car might have has minor hit in the side... Moocho damageo senor!
Doesn't look to bad here....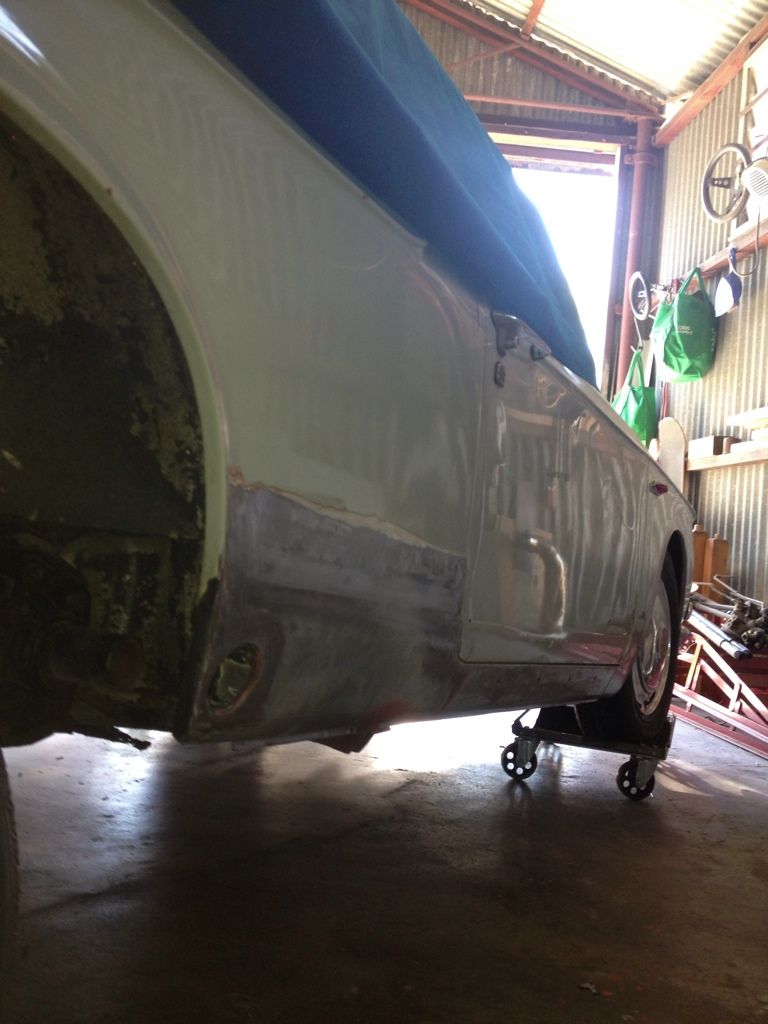 But then I started to dig....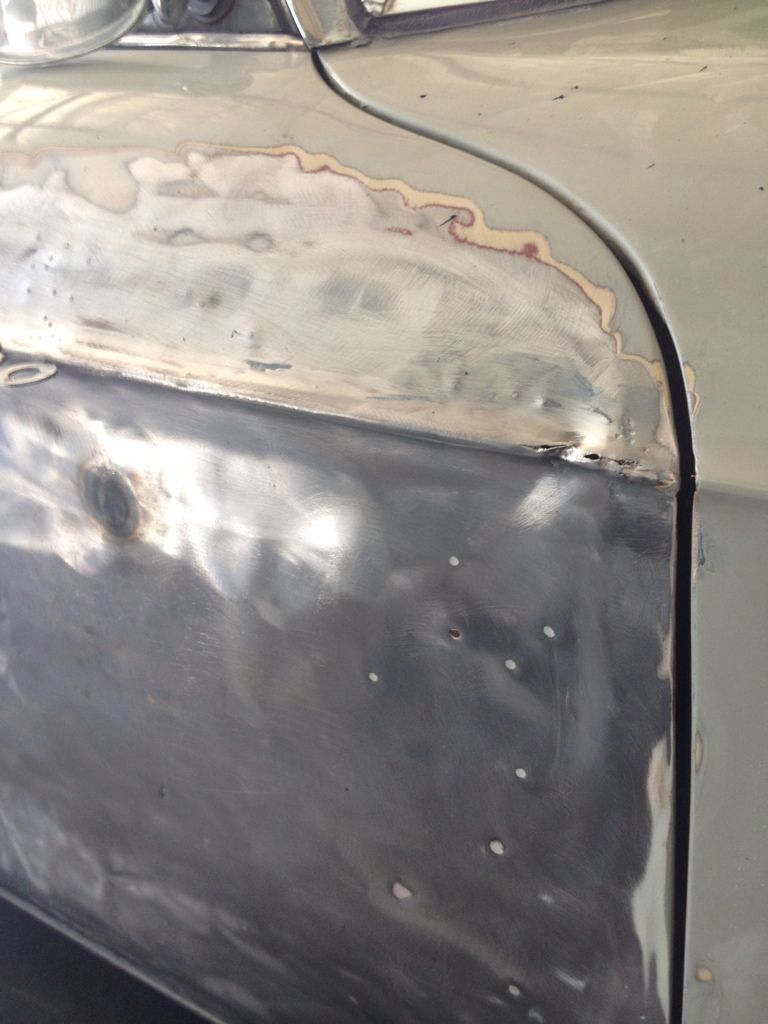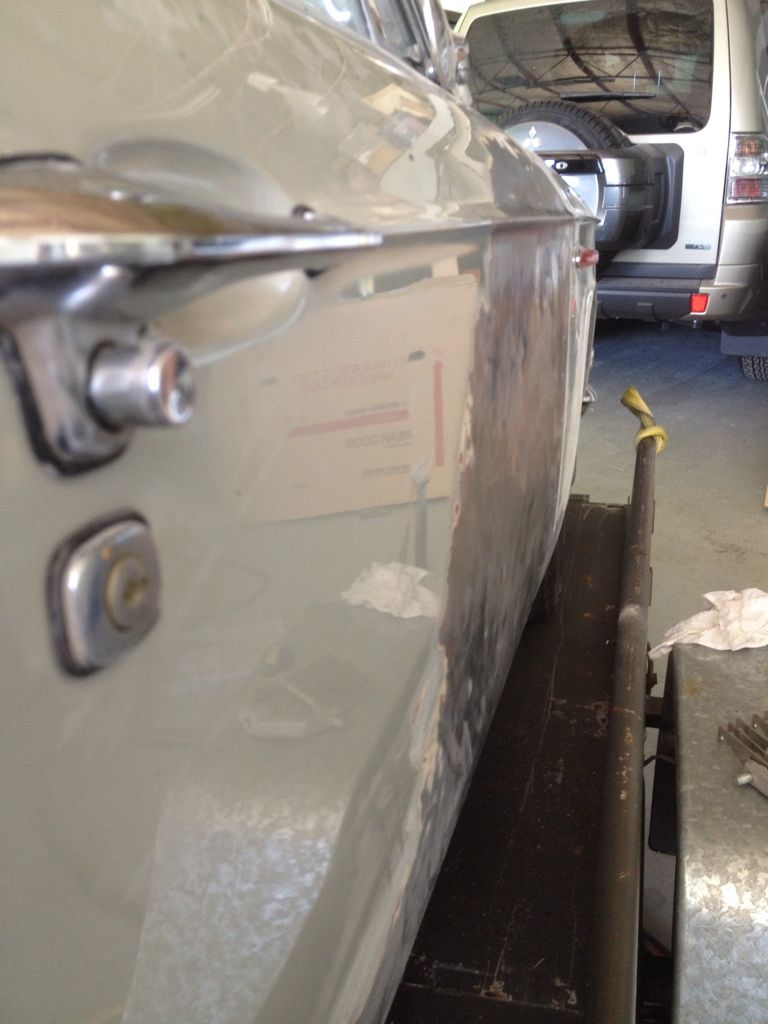 So the pushin and shoven begins...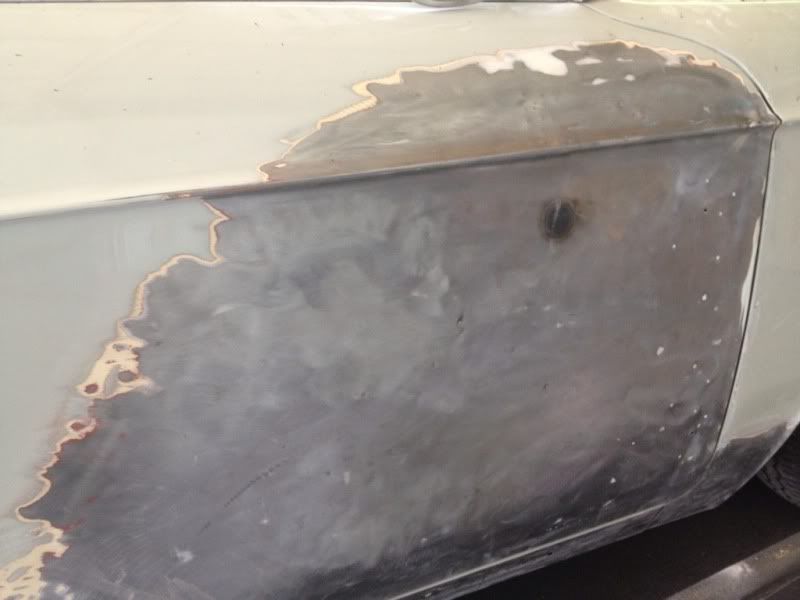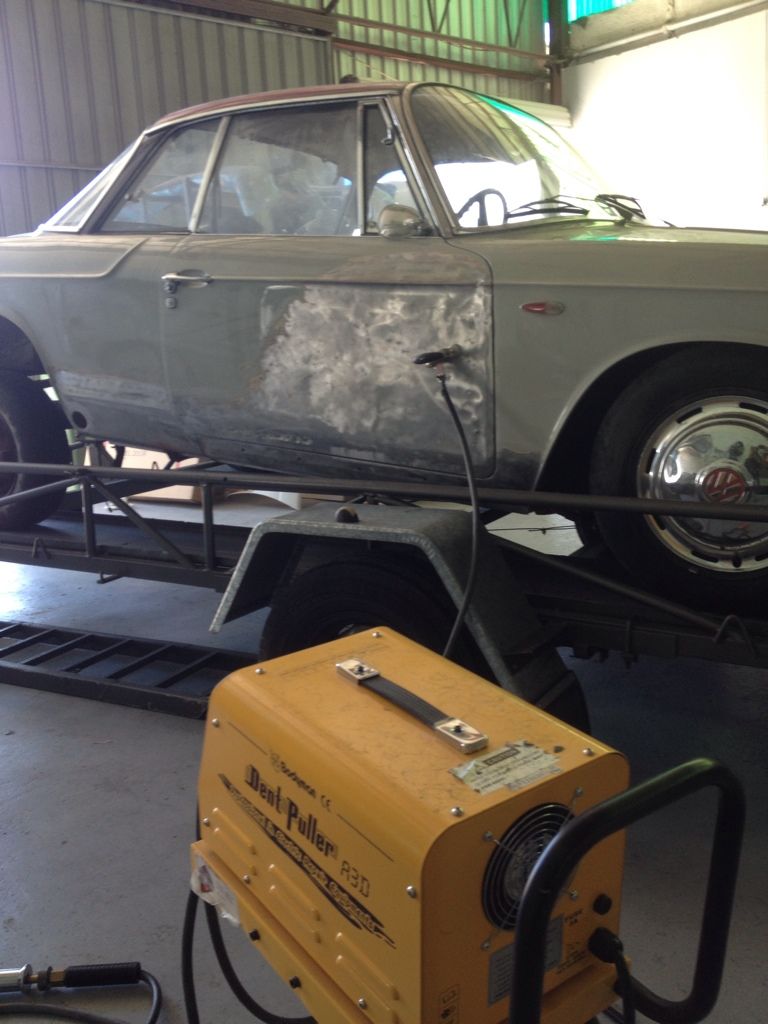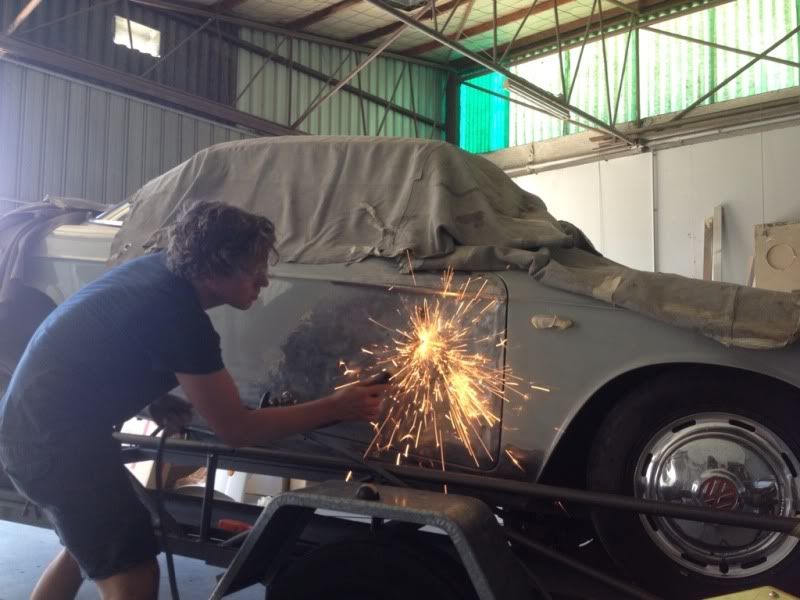 Seven hours later..... Another good mate, Tom had the door looking really nice.... Still more to do though.... Gotta cut the lower rust out, and make a new lower skin, then get back into flattening the panel.... On both sides.
The other sill is also done now, and it's come up real nice.... Will grab some pics when I can.... Got the doors to do and the floors too.